Lance Love
Email bldgcom@comcast.net
125 North Wayne Street
Building Commissioner's office is located on the second floor of City Hall
Contact me directly at:
(765) 724-4633
Click on the item below you would like to view or Print;

Mission Statement:
It is my desire to present my job as being a pleasant and fair experience. I want my door to always be open to the public and to treat each one that comes thru my door with respect and honesty.
Job Description:
To Issue:
A) building permits
B) sign permits
C) Demolition permits
To inspect each property to ensure that all codes are properly followed.
To enforce voilations, as per state and local codes, as spelled out in the General Regulations such as:

A) Unsafe structures
B) Removal of junk, trash & Litter
C) Weeds & tall grass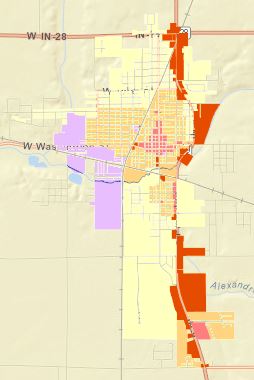 Click the Map to be taken
to an On-Line Interactive
Zoning Map of Alexandria